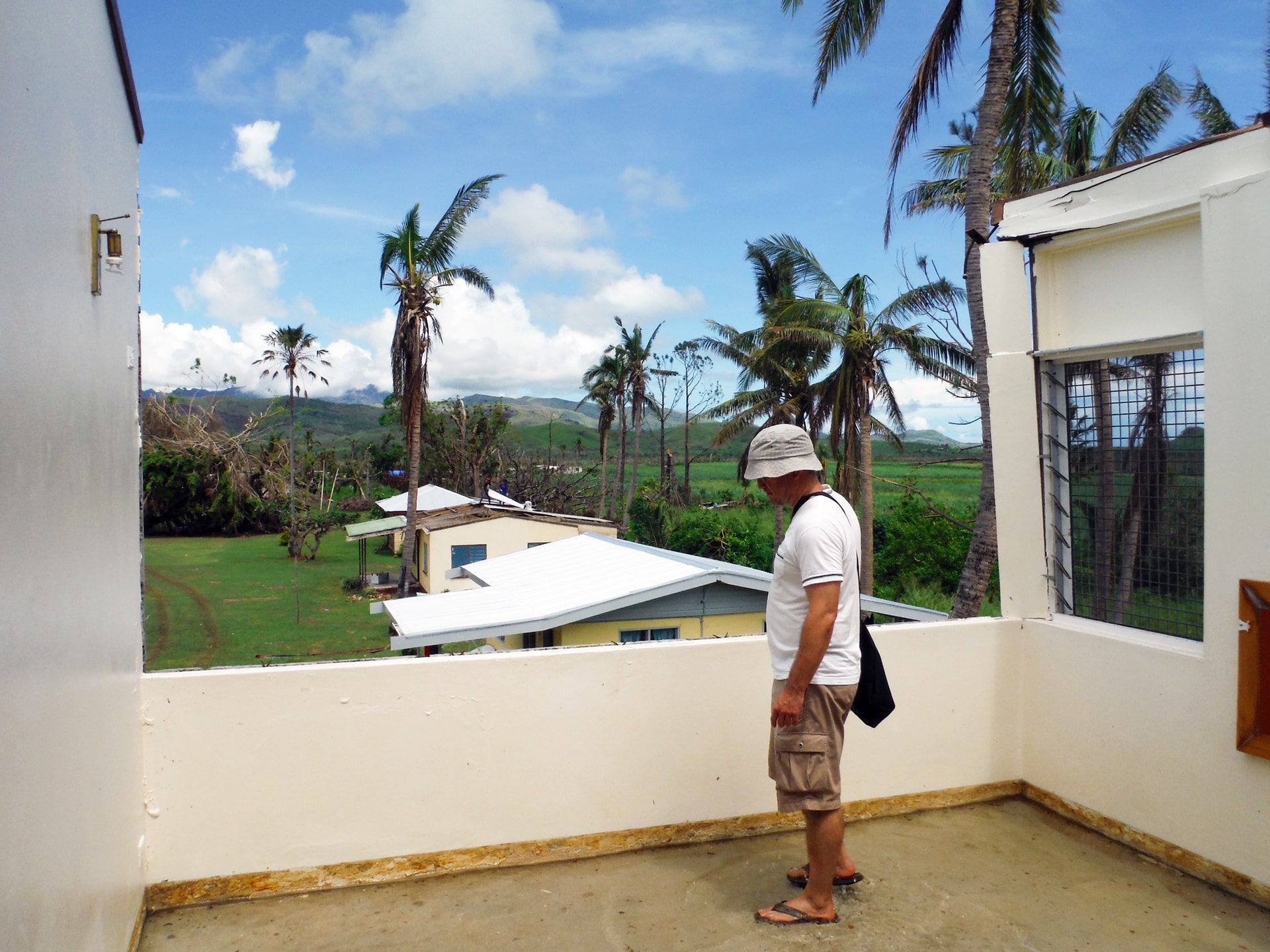 Cyclone Winston Damage Assessment – Fiji
CLIENT
Various Insurance Companies
LOCATION
Fiji
COMPLETED
March 2016 – October 2016
SERVICES
Quantity Surveying, Building Surveying
The task
The small Pacific island nation of Fiji was hit by the devastating Cyclone Winston at the beginning of 2016; causing vast and costly damage to homes and businesses, in the region of FJ$2.98 billion. Hampton Jones is proud to have been able to contribute to the rebuild by sending a team to Fiji to carry out damage and cost assessments for insurance companies (via the loss adjusters) at resorts in the north east of the main island and several other smaller islands. Getting these businesses back up and running as quickly as possible was vitally important for the remote areas of Fiji where resorts are the sole source of income.
Following site visits, reports were prepared detailing the damage, associated repairs and estimated costs. Further meetings were held in Suva with the resort owners' representatives to discuss the proposed repair strategies to return the properties back to their pre-cyclone condition.
Working in remote areas of a tropical island required careful planning to ensure the team were safe from the environment and any hazards from the damaged properties. It was also important to understand the local building code and cyclone rating requirements in order to establish a robust repair strategy that would comply and respond to the insurance policy.
In some of the more remote resorts on the smaller islands, understanding the logistics of materials and labour for the repairs was a key factor including the availability of skilled craftsman to repair and/or replace decorative/bespoke features.
Our thinking
Preplanning was key to our success. Through researching the local code, cyclone rating requirements and local cost structures, we were able to attend the damaged resorts prepared. This proactive approach allowed the team to develop and test repair strategies whilst on site.
Engagement with local consultants (engineers, quantity surveyors and designers) provided valuable local knowledge on specific building methods and supply chain management costs. Additionally, the team's delivery of efficient and professional reports enabled the resorts and local people to quickly return to normal working life.
The result
We provided quantity and building surveying services that contributed towards local businesses and the community returning to a normal way of life as quickly as possible following the most intense tropical cyclone in the Southern Hemisphere on record. We were able to utilise existing proven systems and processes from our Canterbury Earthquake experience to provide efficiencies in the claim process.
This avoided needless return trips which were not economically and environmentally beneficial and sped up the overall course of action.