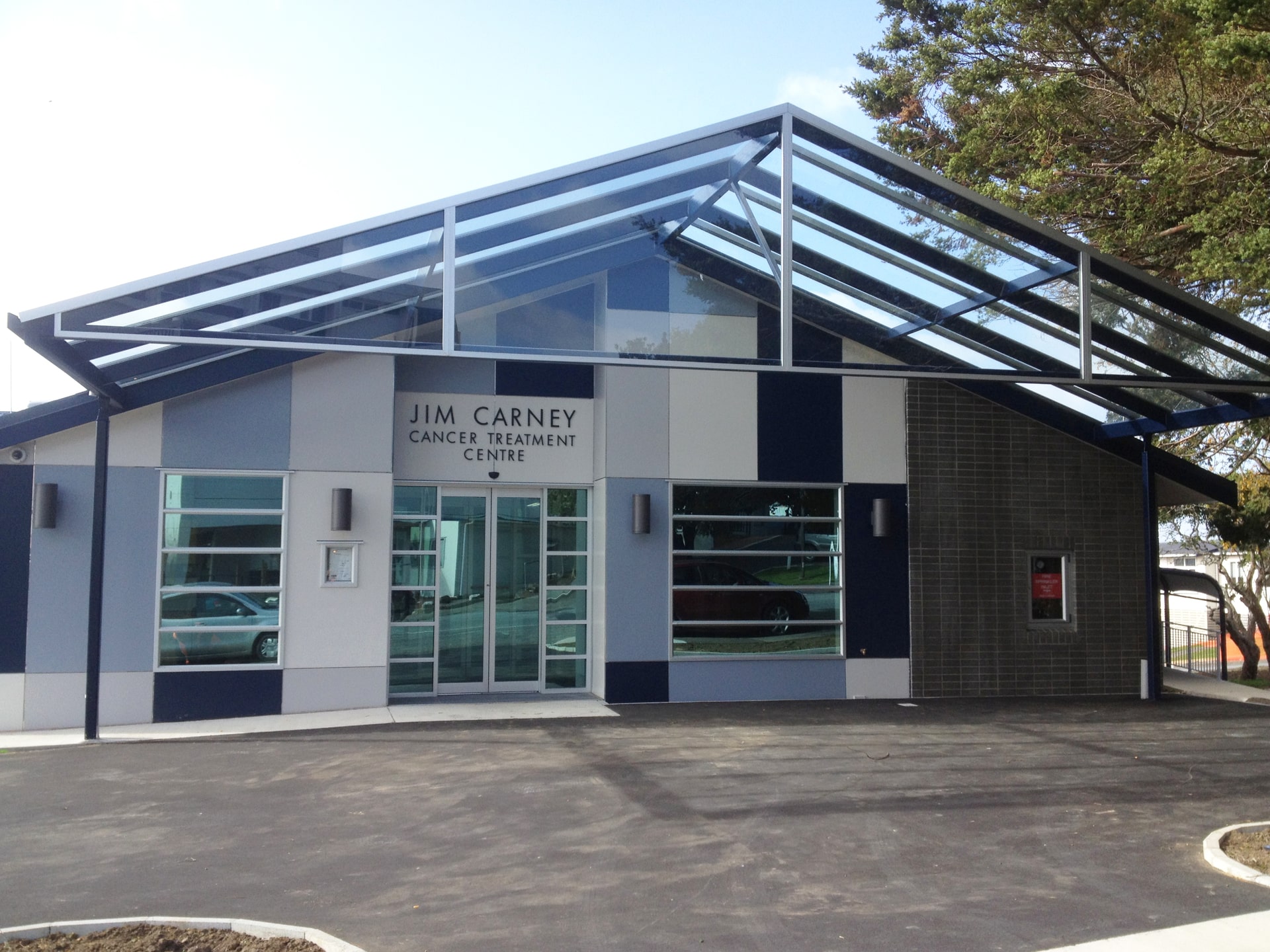 Jim Carney Cancer Treatment Centre
CLIENT
Northland District Health Board
LOCATION
Whangarei Hospital, Whangarei
COMPLETED
September 2014
SERVICES
Quantity Surveying
The task
The Jim Carney Cancer Treatment Centre is a purpose-built facility on the grounds of Whangarei Hospital and is an excellent example of a collaborative community-led project. Northland District Health Board and community organisation The Northland Community Foundation (NCF) were the major stakeholders, but community groups, businesses and individuals also contributed towards making this project a success, with a total of $3.6 million donated.
Despite the generosity of the local community, funds were still tight, so ensuring that the build kept to the seven-month programme and kept costs to a minimum was of vital importance.
Our thinking
The project is an outpatient centre and incorporates a reception area, waiting room, consultation rooms, meeting areas and children's spaces, along with 9 chemotherapy chairs which are well positioned to look out over restorative views of green spaces. Working with the appointed contractor, Hampton Jones provided monthly budget cost reports throughout the fit-out, via the project manager to ensure that the client, Northland District Health Board, was fully informed throughout the build process.
The result
Named in memory of local businessman and philanthropist Jim Carney, whose widow was a generous contributor to the project,
Hampton Jones were proud to be part of this significant project. Our reliable and accurate cost management helped to achieve a modern, efficient day centre for specialist care for Whangarei and the wider community.