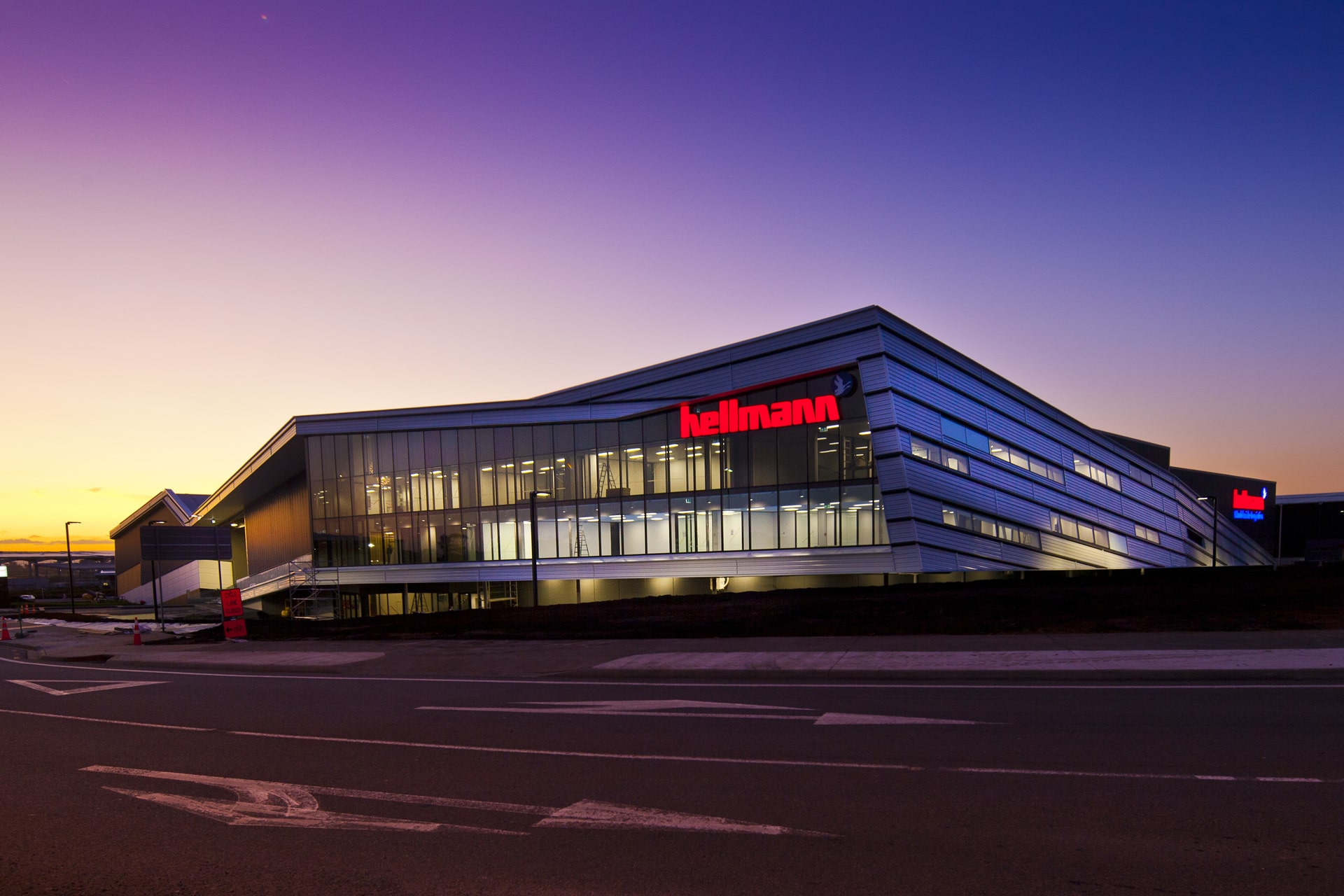 Hellmann Building
CLIENT
Hellmann Worldwide Logistics
LOCATION
Auckland Airport, Auckland
COMPLETED
December 2015
SERVICES
Quantity Surveying, Cost Analysis, Building Appraisal, Cost Variations
The task
The landmark Hellman Building looks like it is about to take flight; a fitting appearance for a building of its use and location. Owned by Auckland Airport and leased by Hellmann Worldwide Logistics; the building is a departure from the standard neighbouring buildings of its kind. This high profile project is comprised of Hellmann's office/headquarters, tenanted showrooms, lobby/reception area, a large café-style lunchroom and office, meeting and break out spaces.
Our thinking
As specialist advisors, we worked with the contractor to gain a full and transparent understanding of all of the costs of this new build commercial fit out project. This was then communicated with Hellmann in a way that was clear and easy to understand, allowing them to feel secure in the appraisal of their building. Our priority was to help Hellman understand the costs and variations associated with the fit-out of their new offices, as well as to facilitate better communication between all parties involved in the project.
The result
Hellmann was very happy with the result of our work and confident in the final costs of this flagship building. Hampton Jones was able to ensure better visibility and understanding across the project as a whole.