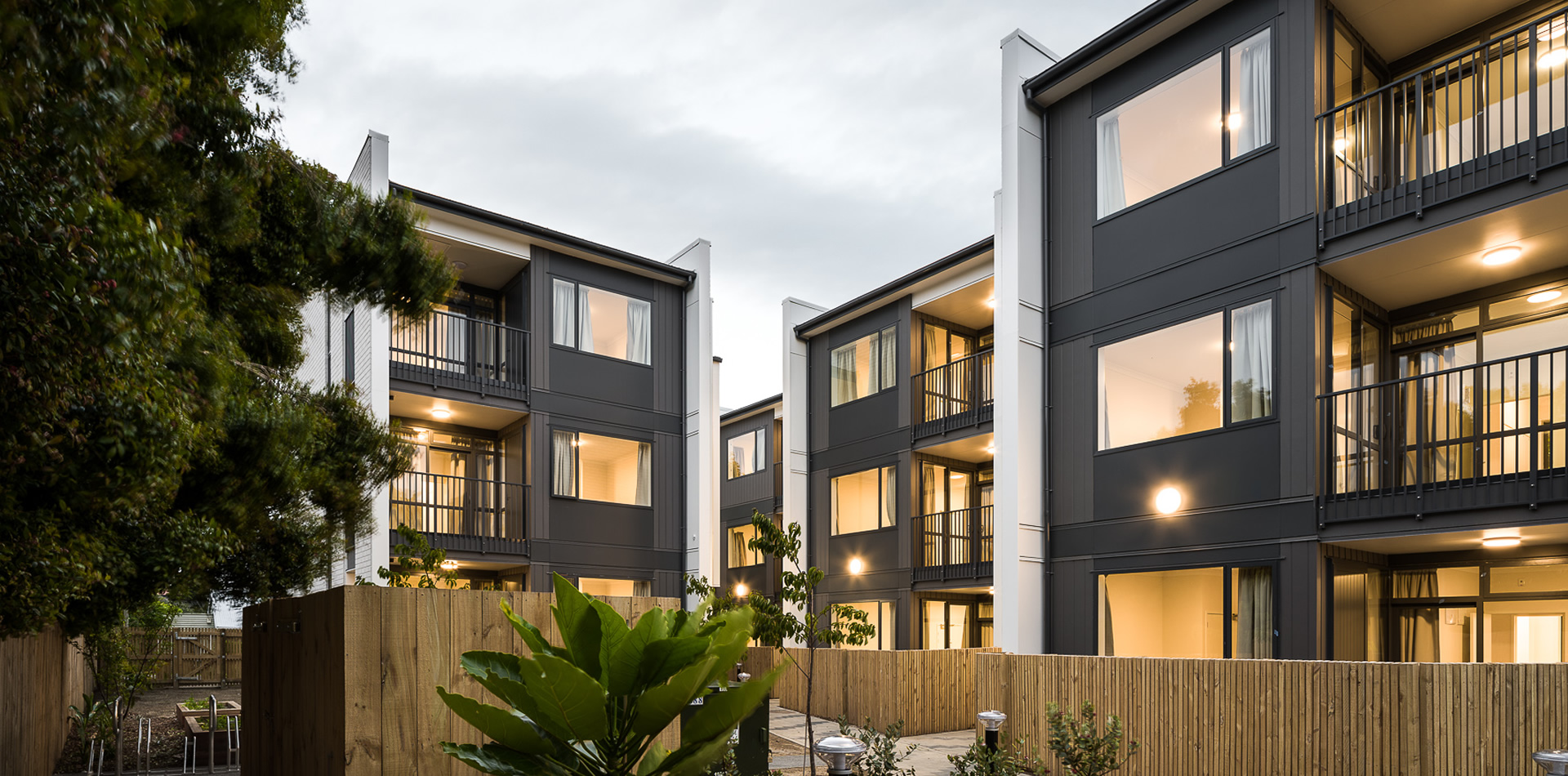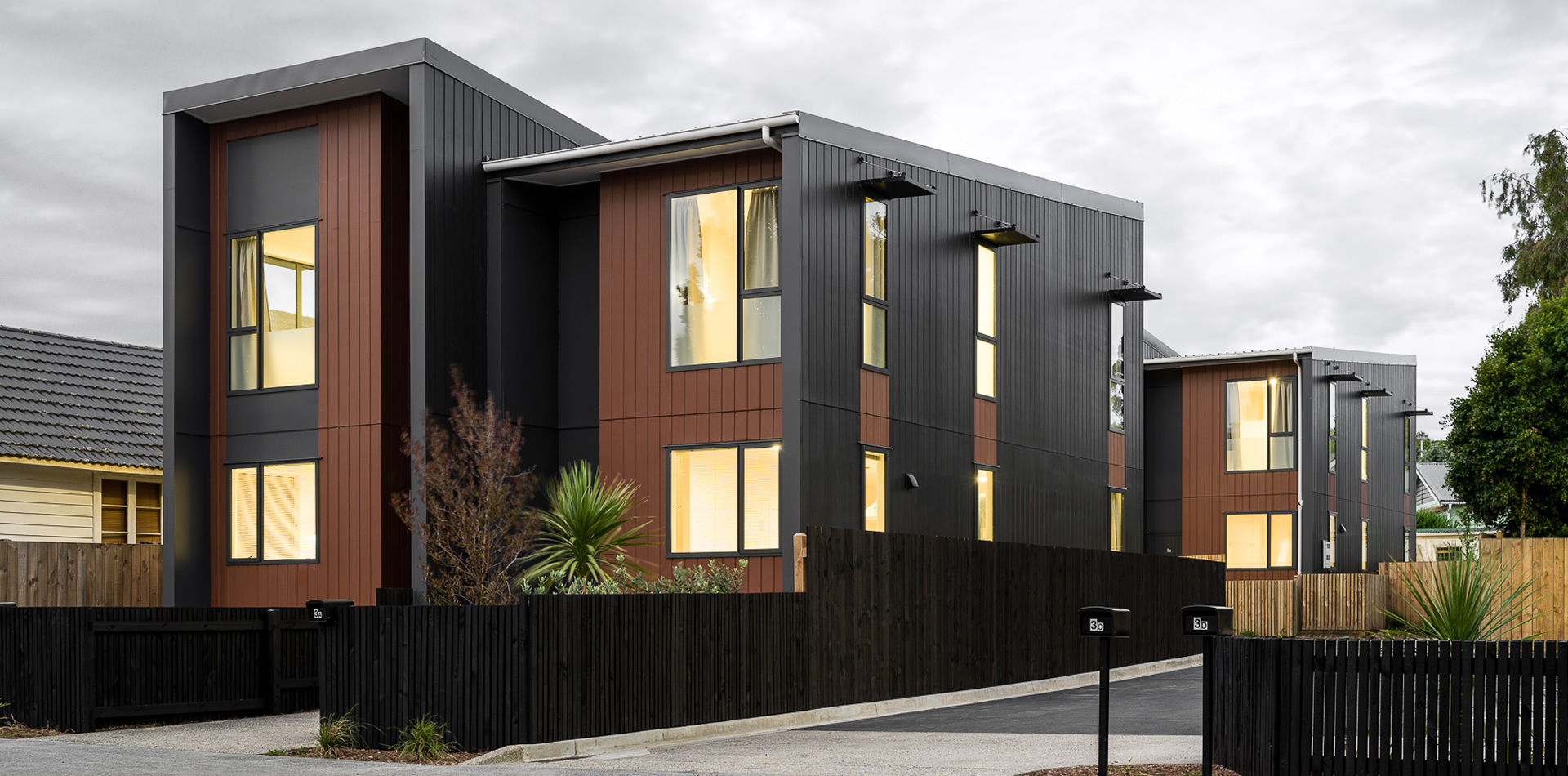 Grey Lynn Apartments
CLIENT
Private Client
LOCATION
Grey Lynn, Auckland
VALUE
Confidential
COMPLETED
2021
SERVICES
Architecture, Quantity Surveying, Building Surveying
The task
Following an investigation by our Building Surveying team in 2017, this 60-unit apartment building constructed in the early 1990's, required significant refurbishment and modernisation due to weathertightness issues. As experts in existing buildings, our Architectural team provided valuable knowledge in refurbishment design and our Quantity Surveying team in cost estimating and value engineering. Our Building Surveying team remained involved, providing quality assurance services.
Our thinking
Our Architecture and Quantity Surveying teams prepared detailed documentation that allowed for early contractor involvement, enabling the contractor to provide input on buildability. The construction methodology was to complete the refurbishment over 4 stages, which allowed occupancy to be maintained in parts of the building also meant that stages 1 & 2 learnings were carried over to 3 & 4 so further construction efficiencies could be gained.
The result
As with any refurbishment or remediation project, there is always an element of uncertainty as to what will be uncovered when you open up an existing building, therefore ongoing design and cost adjustments were required. Additional challenges faced during the project included the extent of passive fire remediation to meet today's standards and COVID-related construction delays.
Despite these challenges, the successful refurbishment of this once tired and defective apartment building has enabled it to meet Code Compliance and will continue to perform well into the future.