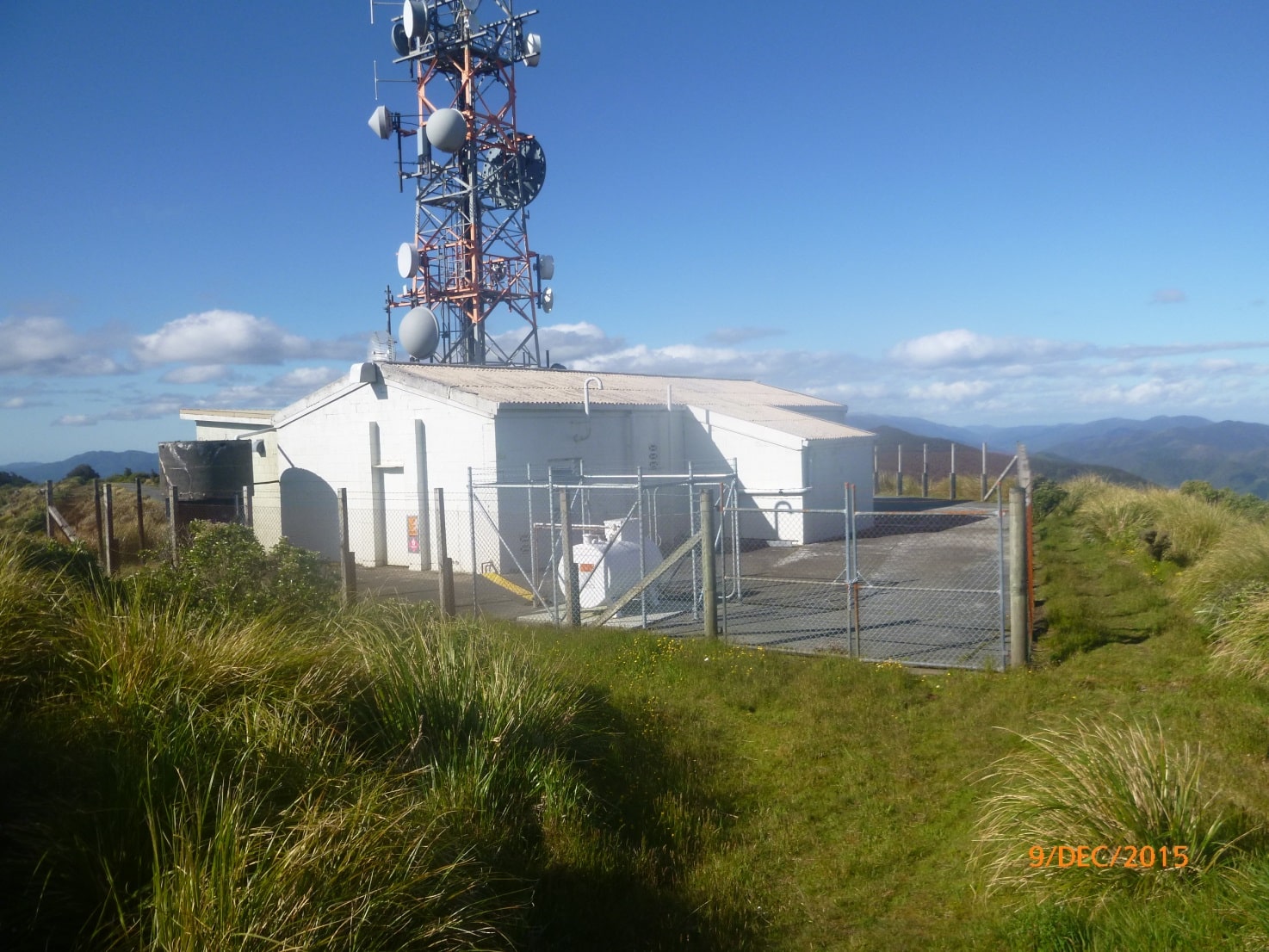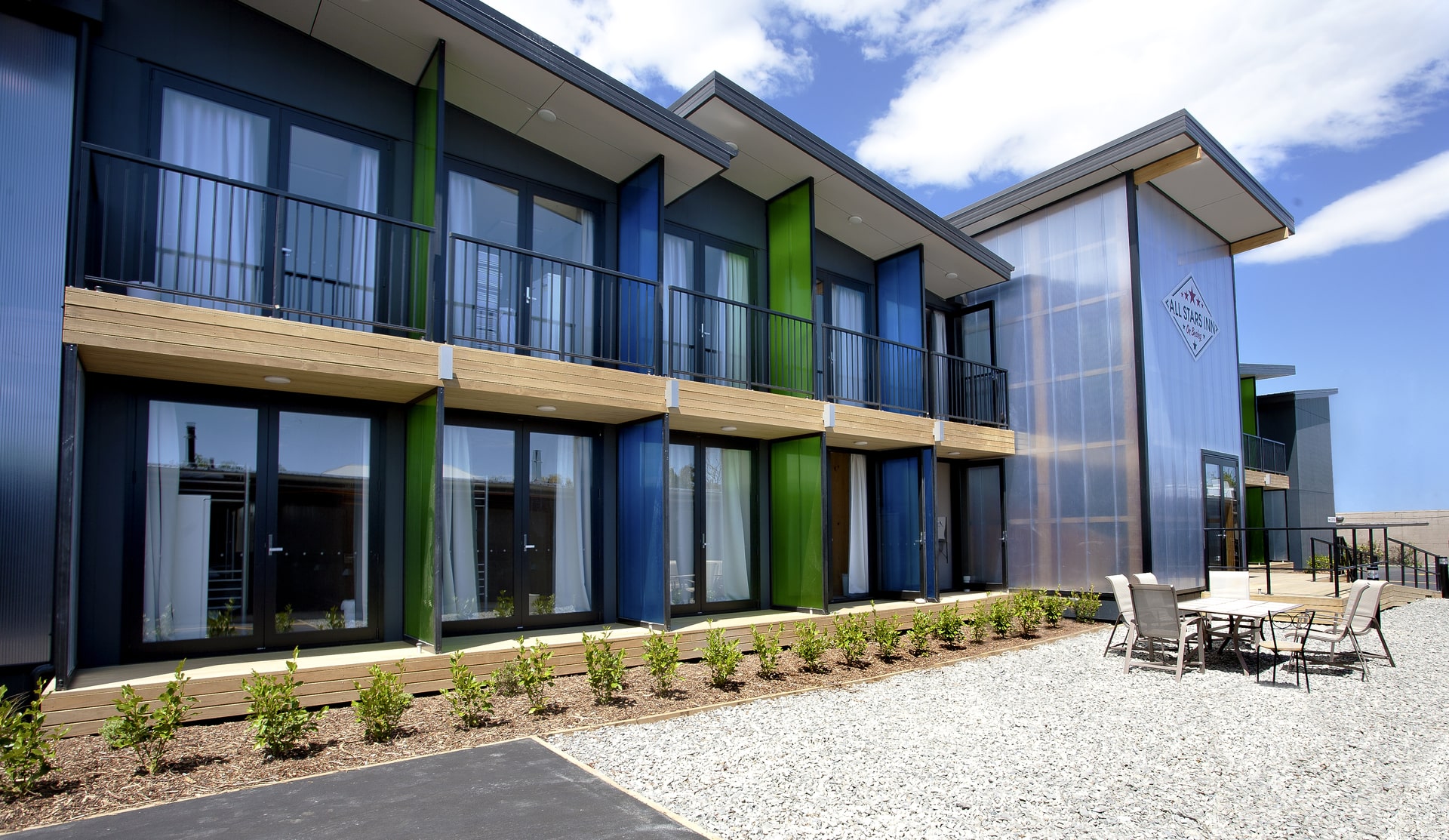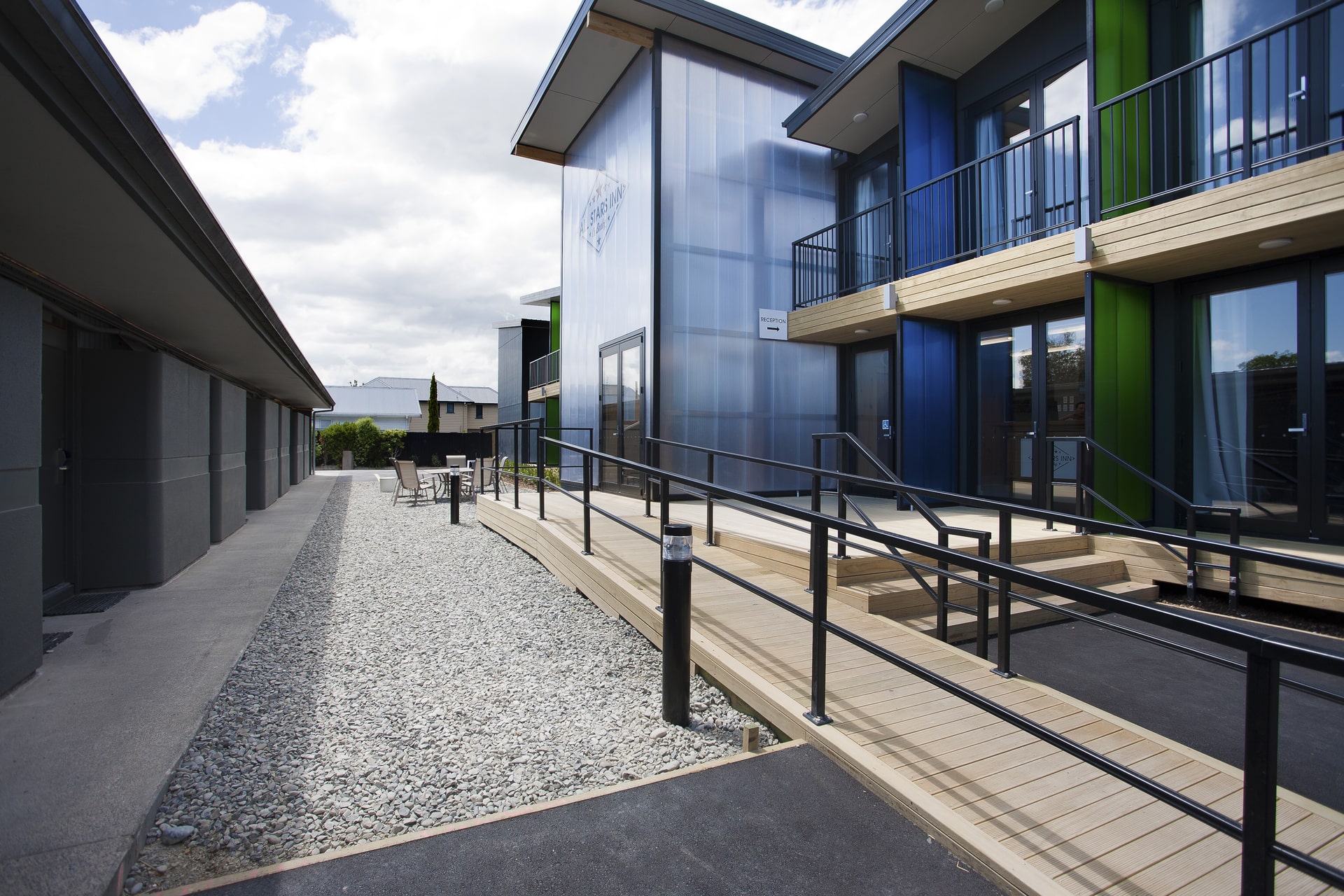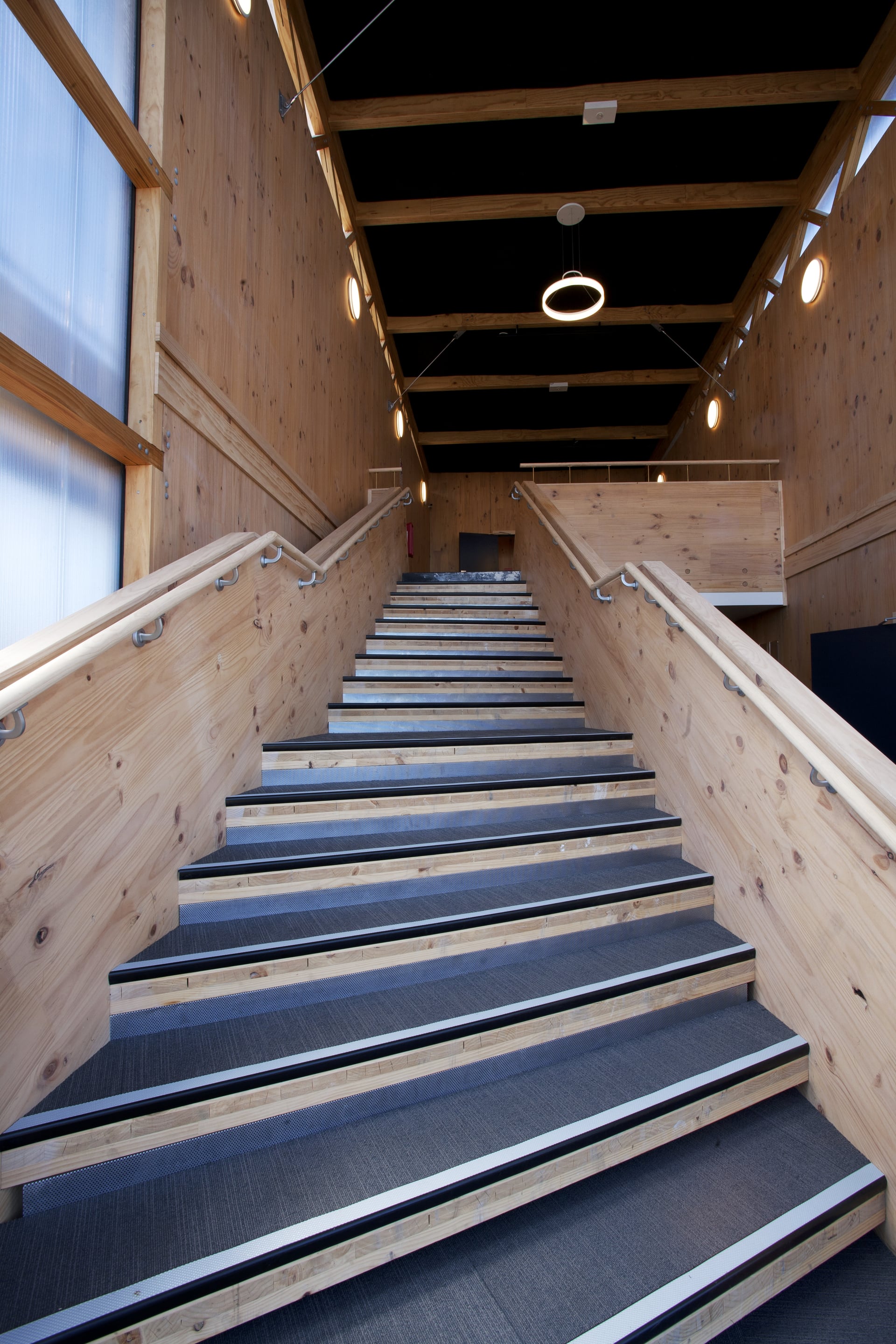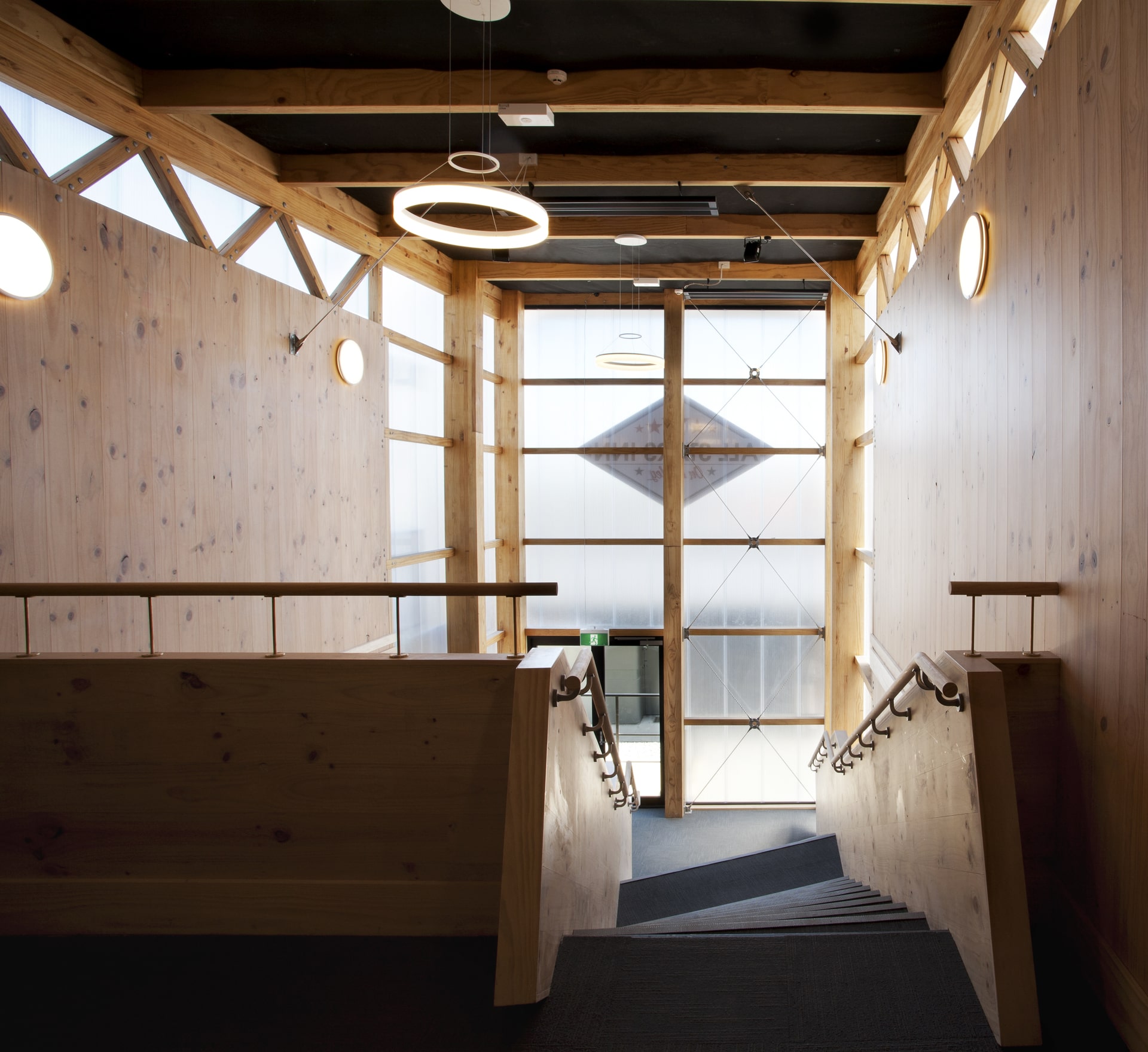 All Stars Inn on Bealey
CLIENT
Pacific Park Investments Limited
LOCATION
Christchurch
COMPLETED
2015
SERVICES
Quantity Surveying
The task
The All Stars Inn on Bealey in Christchurch has been designed by RM Designs as a cutting-edge response to our client's requirement for an innovative, new accommodation option, following the demolition of the existing backpackers on the site due to earthquake damage.
The project was awarded the highly-coveted Engineering Innovation prize at the Timber Design Awards 2016.
Our thinking
Our appointment to the project was by recommendation from the ANZ Bank and the Property Owner. Our responsibilities were to review the project proposal and contractual agreements between parties, prepare an initial QS report for funding purposes and to monitor the project on a monthly basis during the construction phase. This included the preparation of monthly progress reports and financial recommendations for draw down purposes. The project completion was driven by an agreed lease date which had to be met, so there were occasions when commercial decisions had to be made in order to maintain the project target.
Designed and built from Cross Laminated Timber (CLT) panels, the innovative building responds to the tricky site conditions of peat-heavy soil and a high water table. Traditional construction methods would have required excavation and remedial works, making this project costly and unfeasible, so the lightweight CLT panels were the ideal solution. The panels are manufactured off-site at XLam in Nelson, which means once on-site, they are quick to assemble, making them ideal to meet the tight 12-month timeframe. The pre-fabricated nature of the product also allowed for extreme accuracy, as they are trimmed to exact sizes at a CNC machining centre.
Other benefits of the CLT construction method include strength, sustainability and performance; CLT panels are made from solid wood boards glued together in layers running in opposite directions, making them very strong and durable. Being timber, the panels come from a renewable source, and wood stores carbon, therefore reducing the carbon footprint of this building. The CLT panels are high performing; they exceed fire performance criteria, have excellent acoustic qualities, enhanced airtightness and thermal insulation values.
The result
This award winning project was achieved at a very economical cost per metre² rate for the client, and the completed lodge with its 250 beds, and beautiful timber interior, perfectly showcases the New Zealand wood to the many overseas tourists who briefly call the All Stars Inn home, during their stay.