Hampton Jones is delighted to announce that Simon O'Brien has been appointed as a Director to work alongside current Directors Brian Jones and Matt Earley.
Simon O'Brien, originally from Wigan, England joined the Hampton Jones team as a Building Surveyor in the Christchurch office in 2014.  His knowledge and ability as both a Building Surveyor and leader was recognised quickly, and he was appointed as the Christchurch Group Manager in 2016, going on to become the Southern Regional Director in 2017.  This most recent appointment acknowledges Simon's outstanding contribution to Hampton Jones and the Directors' belief in his abilities to build business opportunities and deliver their strategic objectives.
Simon says "I am exceptionally proud of this new role. I have worked to develop the business and myself over the past 7 years and getting to this position means that I can continue to contribute to the growth of the business in a wider capacity."
Key achievements for Simon at Hampton Jones have included assisting numerous home and commercial owners with their post-earthquake repair assessments, mentoring a colleague through his RICS Assessment of Professional Competence to become a Chartered Surveyor, completing the Institute of Directors Course, and passing the Chartered Member Assessment.  Simon is currently engaged as the Project Manager and Engineer to the Contract on the development of The Carlin, a 6-star hotel in Queenstown, due for completion in December 2021.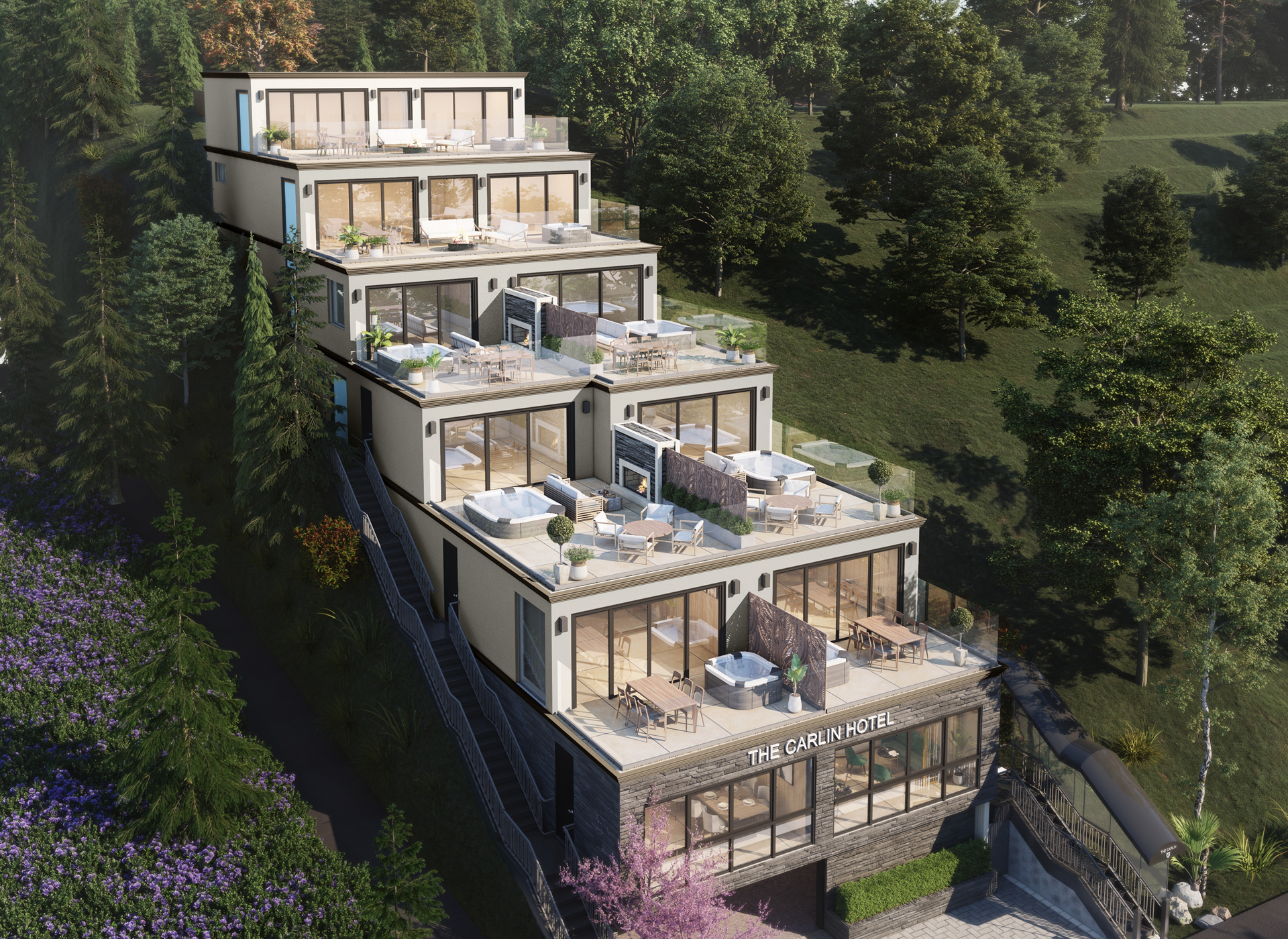 The Carlin Hotel, Queenstown
Our Marketing Manager, Margaret Browne asked Simon some in-depth questions, which he answered with ease!  Here's what he had to say about his new role, the future of Hampton Jones, leadership, inspiration and company culture.
What do you hope to achieve in this role?          
In addition to being able to develop and grow the business and individuals that work with us now and in future, my hope is that this is the first step in my own personal development in Governance. I aim to expand my Governance experience through this role and other Governance roles outside of Hampton Jones, with my overall goal being to give back to the community and industry.
What is your vision for Hampton Jones in the future?      
I aim to continue to mentor and lead our teams to ensure we provide better buildings for New Zealand. In doing this I would like to see the business continue to grow, bringing in people that can build on the knowledge our existing team already has and championing our vision and values for years to come.
What are the most important attributes in a successful leader?    
I find a key attribute is the ability to listen.  No one knows everything, so we need to listen to others so we can continuously learn and understand – we need to understand what is going on around us to be able to create strategies that will work.
I believe a successful leader should be a good mentor, someone that can offer guidance and motivation to others and not just provide them with the answer.
2020 made me realise that another key attribute is agility. We all had to adapt, and a good leader should be agile and have the ability to guide others through those changes.
Who do you look to for inspiration or mentorship?
My family. I could probably write for days, but in short, it amazes me every day how much support and inspiration my family provides. Whether it is from my mum, supporting and guiding me as a child (and adult) to make those big decisions in life that have got me to where I am today. Through to the inspiration my children give me, seeing them overcome fears and building friendships that will inform the people they will be in future.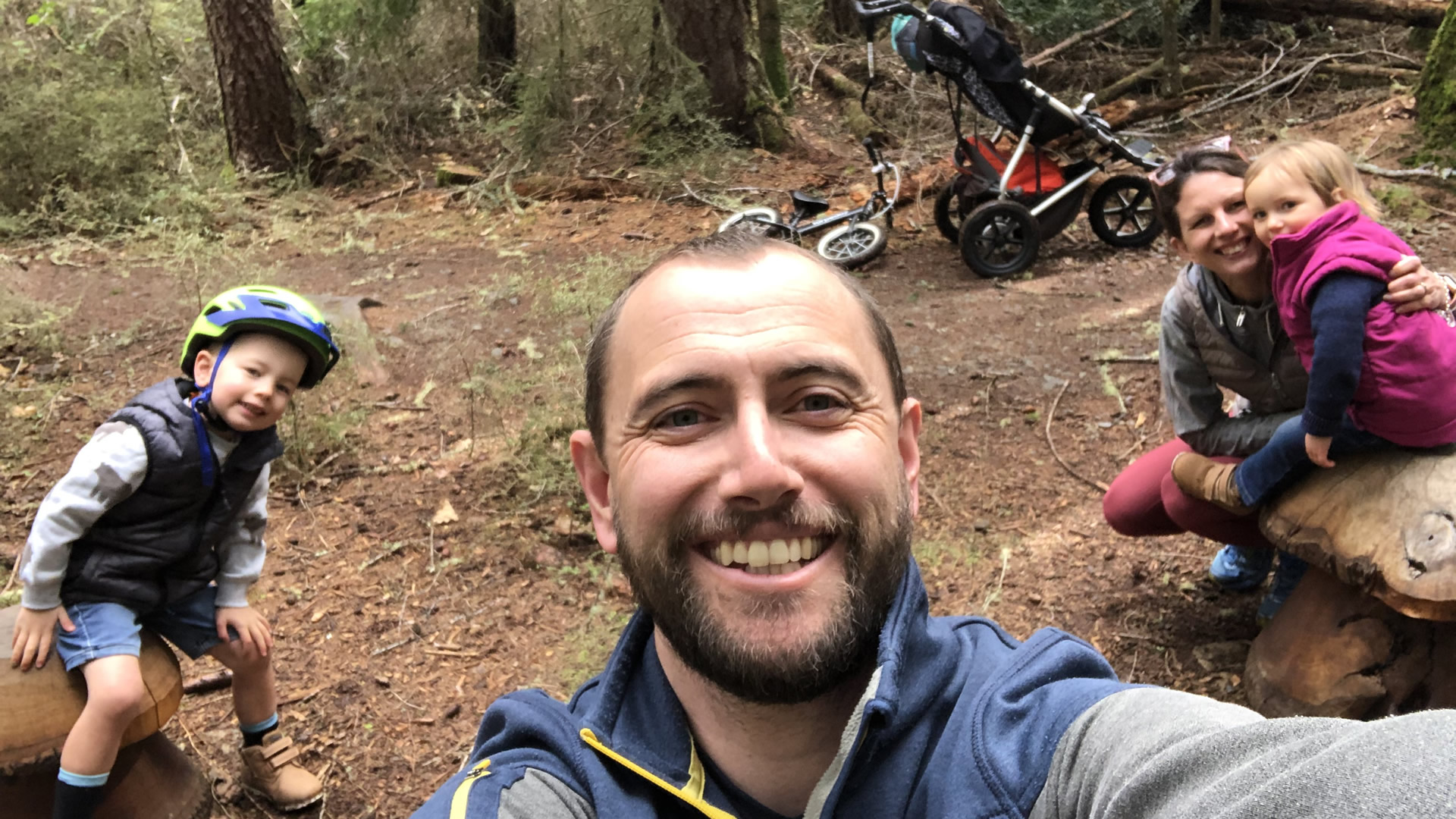 Simon and his family enjoying the forest trail in Hanmer
How important is company culture to you and how do you maintain it?    
Company culture is very important – it is the life blood of the business. We look for people who believe and follow our vision and values, not just in business but in their daily lives.
I have worked hard to build a team of people who can work together, a second family if you will. We go through bad and good times together; the culture is the thing that bonds people. To maintain it you need to listen and communicate, it's not the easiest part of the job but is one of the most rewarding.