How many years have you been building surveying?
Nearly twenty five years, including my time studying a Building Surveying Degree and working towards my RICS Chartership. I was originally working as a Plasterer when I became aware of Building Surveying as a profession. I was attracted to the investigation side of things; there's a problem with a building and being able to diagnose the cause and then recommend repairs is immensely satisfying. I've worked on all manner of different building types and property projects over the years, and the variety that this job gives me makes it such a special profession.
What do you do during a typical day?
There are no typical days, which is the beauty of Building Surveying. I can be in a high-level management meeting in the morning, talking multi-million dollar budgets and new build contracts and then have my hand down a drain trying to determine the cause of a smell or blockage! The next day I could be scrutinising a commercial lease and reinstatement / dilapidations claim and then move on to cut open a building in the search of weathertightness failures. As my career has progressed, I am moving more and more away from the physical aspect of Building Surveying and more into management and business development, but I still enjoy the core requirements of being a "Building Doctor".
What do you like most about what you do?
The diversity mainly, as above no two days are the same, there are always fresh challenges and there is always something new to consider. I also still enjoy basic Building Surveying too, the inspection, gathering evidence and diagnosing defects. But the best thing about what I do, is making a difference to people's lives. A lot of people underestimate the value and worth of the built environment around them, this is not only on monetary terms but health and wellbeing too. If your built environment is shabby, damp or in disrepair this can have a detrimental effect on how you feel as a person. And it doesn't always take thousands of dollars to improve things, just some basic changes and improvements can make a great difference. I get a huge buzz out of finding the smallest of elements that people say "I didn't think of that" and then when you go back to them after the work they say, "That was the best thing we ever did". Being able to use my qualifications, experience and lateral thinking to help people AND get paid for it.  Well it's a win-win!
What's the hardest part of your job?
As with most people that have to enter other people's buildings, homes or businesses, I have seen some quite frankly distressing sights. People who for one reason or another are in a difficult situation or have suffered some sort of loss or mishap, following a natural disaster. The environment in which some people have to spend their time and have done so for extended periods will always affect me deeply. These are the people that I aim to really help, but it's not always that easy.
What do you like most about working for Hampton Jones?
What stands out the most, is the people and the team around me. I've met and worked with people from all walks of life during my career to date and I have to say the guys at Hampton Jones are second to none. Its not just their ability to do their jobs, but it's their enthusiasm and dedication to the company's core values, which in turn are not only to make the business better, but to provide a better service for our clients. Hampton Jones operates a flat management system, so I have no issue in approaching anyone in the company from the office managers to the MD to ask for help or advice and its clear that we are all working towards the same goals. Improving people's lives through improving buildings.
What project would you consider your most significant career accomplishment to date?
Without a doubt, Refurbishment of St Briavels Castle, built between 1075 and 1129 on the border of England and Wales. It's a Grade 1 listed building AND a Scheduled Ancient Monument. This is the stuff of dreams for a Building Surveyor. My Client owned the castle under the watchful eye of English Heritage and used it as a youth hostel which was included in a national refurbishment and repair programme. Trying to implement modern day rules, regulations and requirements on fire, health and safety and accessibility into such a bespoke, individual and historical layout, was a challenge to say the least. All this was undertaken in conjunction with having to manage repairs that were years overdue, contractors with limited conservation knowledge or trade capability and the restrictions of working on a heritage structure, with a limited budget and a myriad of stakeholders.  The finished project though …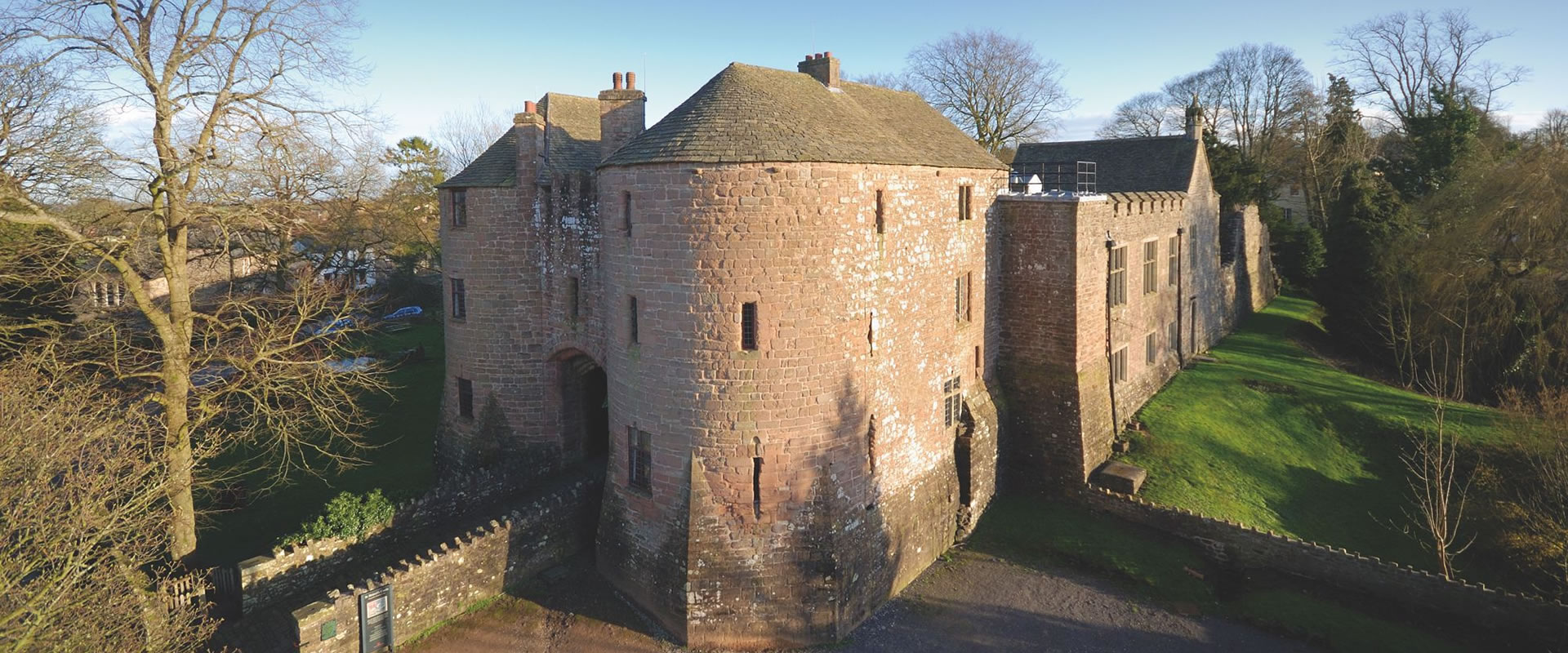 What have you done professionally that is not an experience you'd want to repeat?
Having to work in Belfast and staying in the most bombed hotel in Europe!
How does Hampton Jones help to create better buildings?
In a number of ways. Our Building Surveyors and Structural Engineers inspect existing buildings and new build plans for defects and problems that need rectifying. Our Architects, design top quality, high standard buildings, fully compliant with todays requirements. The Quantity Surveyors manage the budgets to ensure correct expenditure and the Project Management team ensure everyone does their job, the project is delivered to everyone's satisfaction, on time and on budget. (If not sooner and cheaper!) That's how Hampton Jones multi- disciplinary services create better buildings.
Why are better buildings important?
For the reasons I mention previously, better buildings mean better lives and I'm fortunate to be able to help people improve their lives in some small way by advising them on their built surroundings. To help protect the environment and increase their life comfort and well-being. The majority of us are fortunate to have a decent building to live, work or play in, but there are a vast number who don't. This can lead to mental and physical health issues as well as social implications. By improving someone's surroundings you can improve someone's outlook.
Is it better to be perfect and late, or good and on time?
Good and on time, all the way. Perfection is very hard to achieve and can be interpreted differently, but if, for example, a new build project is late to complete, this may cause a loss in revenue investment. The perfection in the building would soon be forgotten. But a building completed to a good standard and on time, is surely the most basic of requirements.
What do you enjoy doing when you're not at work?
Apart from being a SuperDad and fairly successful husband, the majority of my free time is split between volunteer work with Civil Defence and as a game leader coach for a local football club, where both my kids also play.
With Civil Defence I am able to give something back to the community and help others that are in need. I never knew how much involvement Civil Defence and volunteers as a whole, have in the country, and it gives me immense pride to feel that I am part of such an important undertaking. Fortunately, I have not had to deal with any major events as yet, but as a "road cone" I've been asked to help with traffic control following a river flood taking out a bridge and some house clearing during a bush fire. More recently, its been a case of acting alongside the Salvation Army to assess and assist people with various needs during the COVID-19 restrictions.
Football will always hold a special place for me and in a country obsessed by rugby, I am sure that I am fighting a losing battle with my kids, but for as long as they want to kick a round ball rather than pick up an oval one, I'll be there to help.
What's your favourite social media platform?
LinkedIn, without a doubt. I'm on most other platforms to some degree or another – although I'm sure that there are some that I haven't heard of yet! But LinkedIn has the right mix of articles and comments that I find interesting on both a professional and personal level. I know that Twitter may be vying for the title of networking platform of professional choice, but it's great to be able to keep in touch with people that I haven't seen for years and see how their careers and lives have panned out. I feel that it's set the benchmark for networking on social media platforms and with numbers of over 600 million professionals, who can argue with that?
What's the best place to eat in Christchurch?
Apart from my patio, when the kids have helped me cook a full English breakfast followed by rainbow pancakes on the BBQ, it has to be Mumbaiwala Indian Restaurant. I've spent a lot of time travelling around India and I have to say this place is the closest I've found to be like the authentic street food. Great atmosphere, great service and great prices.
What's your favourite building in New Zealand?
I was very sad to see the removal of the re-purposed storage containers that housed a retail mall in Christchurch CBD, but then other similar developments have now popped up. However, The Church of the Good Shepard, Lake Tekapo is a stand-out building for me. I am not a religious sort, but I can full appreciate the sentiment of such a simply designed and built structure, placed in such an amazing natural environment. It's doesn't get more Building Surveying spiritual.
What's your favourite building outside New Zealand?
I know it's a cop out, but there really are too many to pick one from. Apart from St Braivels castle detailed above, I've been fortunate to have visited some of the world's most amazing buildings; the pyramids of Giza, Temple of Zeus at Olympia, The Colosseum in Rome as well as the Taj Mahal, Agra, Angkor Wat, in Siem Reap and a myriad of period and medieval buildings around England and Europe. For me a building is more than a structure to be admired or used, it tells a story of those that designed it, the people that created it and the end user creating memories in it. I love different buildings for different reasons, so it would be unfair to single any one out as a favourite.