Hampton Jones is honoured to have received the Olivia Ann Wilkins – Supporter of the Year 2019 Award from the West Auckland Riding for the Disabled (RDA).
The award recognised the work that our Quantity Surveying team has done towards the covered riding facility the RDA are fundraising to build at Henderson Valley Park. The team provided a detailed cost estimate to help them better understand their budget and requirements for the project.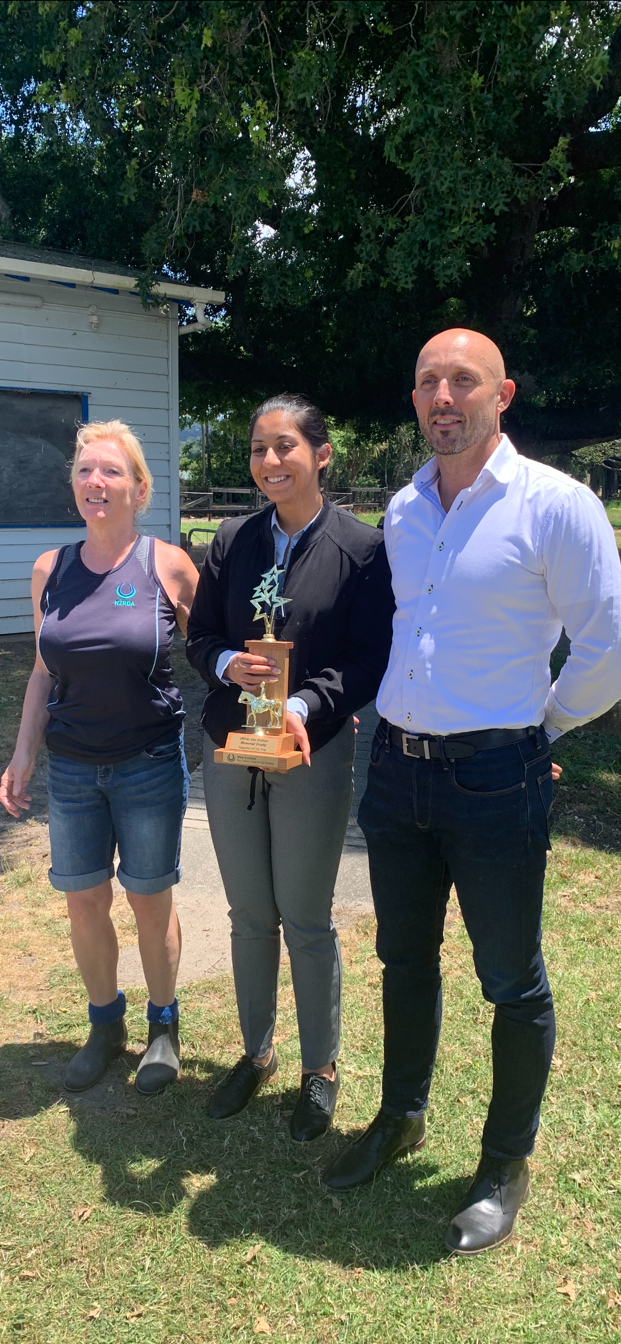 Featured left to right: Rupam Kaur and Matt Earley
Junior Quantity Surveyor Rupam Kaur was given the opportunity to work on the project and said:
"Tony Phillips, Dan Wu and I are very fortunate to be involved. Thank you to the West Auckland Riding for the Disabled for giving us the amazing opportunity to give back to the community."
Hampton Jones Director Matt Earley attended the RDA's Open Day in November along with Linda Cooper, Councillor for Waitakere at Auckland Council, which was held to raise community awareness of the project.  Matt says:
"It was amazing to see examples of the great work done by volunteers and RDA coaching staff and the real difference they make to people's lives; both riders and carers.  It was also great to meet and see Linda Cooper, attending in support on her weekend."
RDA provide an incredible service creating opportunities for children and adults whose disabilities limit their quality of life. They are a voluntary non-profit organisation which means they rely on the generosity of the community and businesses to ensure they are able to continue to provide a high level of service to riders. RDA provides riding therapy for children who:
Are physically challenged with conditions such as cerebral palsy, spina bifida, paraplegia, multiple sclerosis, muscular dystrophy, brain injury, stroke or have visual and hearing impairment; or
Have intellectual disabilities or multiple disabilities; or
Have learning disabilities


Matt says of the group, of which his wife Emma Earley is a coach:
"It is obvious that the group is bigger than their core purpose, seeing the community that has grown around it.  Many retired people volunteer and contribute, but they also benefit from the friendships and camaraderie that grows naturally out of such community groups."
We look forward to supporting the RDA with their continued fundraising efforts for this much-needed facility in West Auckland. We are passionate about better buildings for better lives, which aligns well with NZ RDA's vision of reaching more riders and changing more lives.
Anyone wishing to support West Auckland RDA in their covered arena project can find details at https://westaucklandrda.org.nz
As well as donations they would benefit from contribution and donations from any firms that can assist with professional services, materials labour etc. This can also be a great way to meet your CSR goals.
Article: https://westaucklandrda.org.nz/2019/olivia-wilkins-award/
Image credit: https://www.rda.org.nz/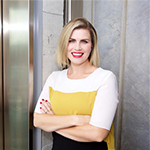 Associate Director, Marketing Manager
Margaret is the Marketing Manager at Hampton Jones. Having worked in the property and construction industry in both New Zealand and the UK for 12 years; she understands the impact that great design has on our lives, and is very passionate about championing better buildings for better lives.