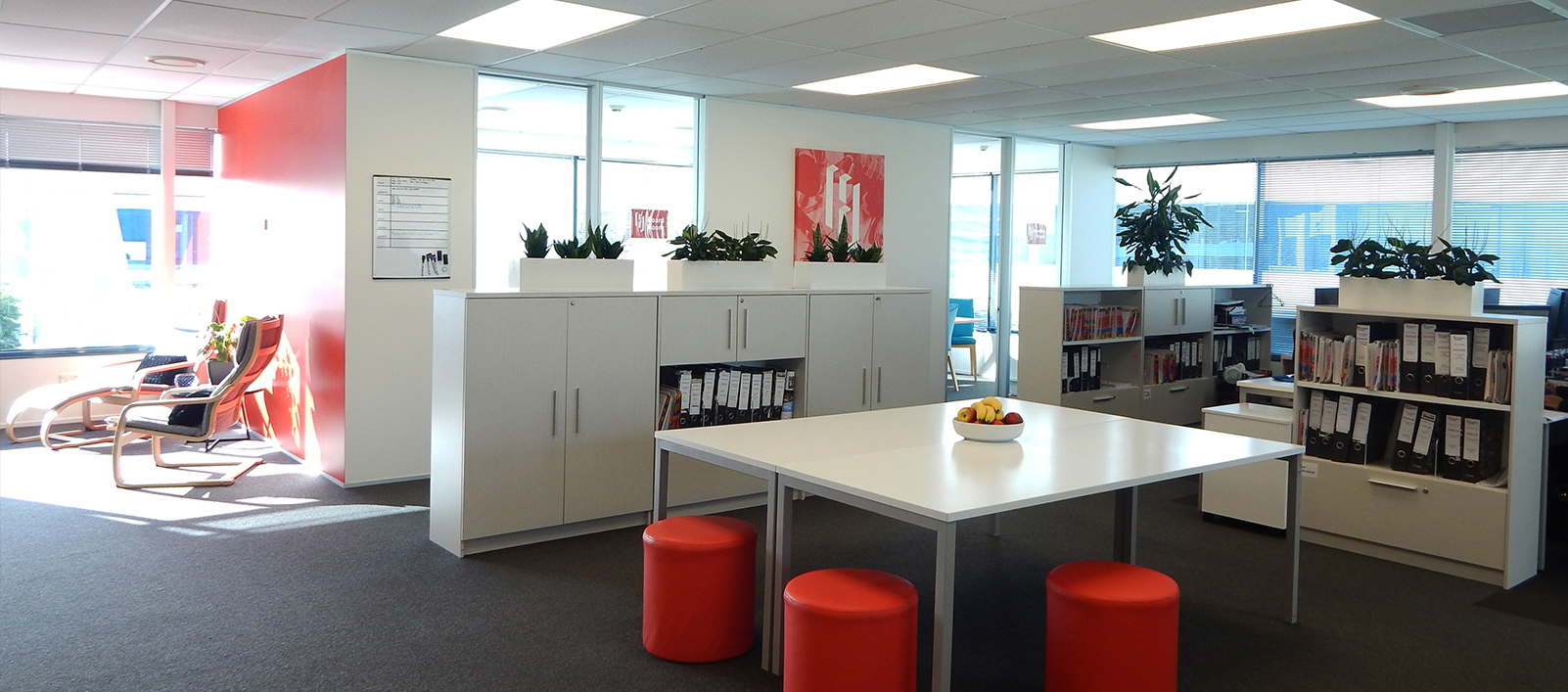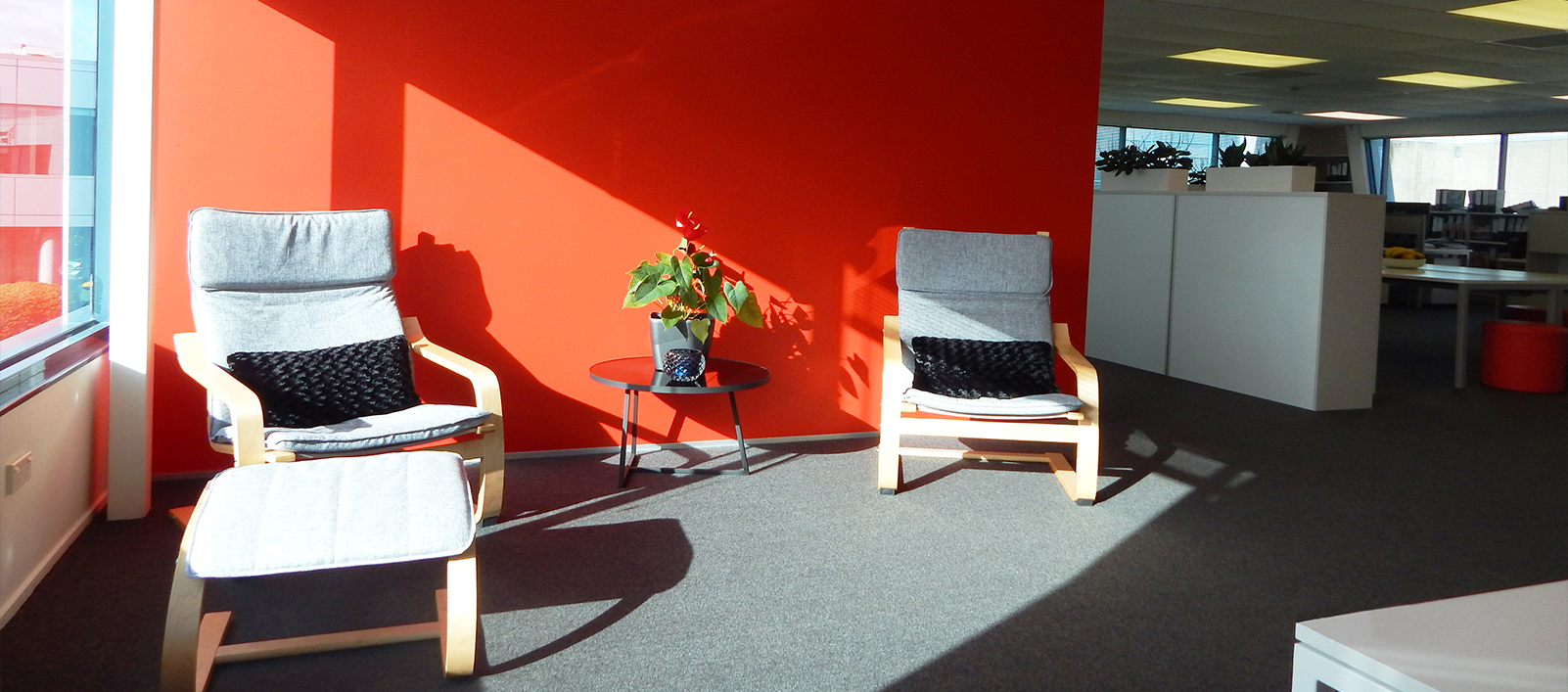 North Shore Hampton Jones Office
CLIENT
Hampton Jones
LOCATION
106 Bush Road, Rosedale, Auckland
COMPLETED
October 2017 – December 2017
SERVICES
Space Planning, Tender and Procurement, Construction Observation
The task
With the addition of a new office on the North Shore to allow for business on the other side of the bridge, we decided
to transform our workplace into a Quantity Surveying Hub. We wanted the North Shore hub to feel welcome with a
sense of belonging and ownership of their space. four flexible desks were integrated amongst the fixed desk scenario
of the Quantity Surveying team, catering for agile working to allow other staff to use the premises as well.
Our thinking
We initially started out with a very basic fit-out with interim solutions until all furniture and features could be
budgeted for. This included a light and spacious office without wasted space allowing for future growth of the team
without making it look too unoccupied at the beginning, as the team is separated from our CBD office. Also, as
flexible working is part of Hampton Jones' work culture, this was to be introduced within the new office space.
The contractor involved had just started out and did not have established relations with suppliers. This made it
difficult to call in a favour or speed up the process as he wasn't high on their priority list, thus cutting into our tight
budget and limited timeframe.
The result
With good space planning and zoning, the team feels close but not cramped, and there are a number of breakout
spaces and casual meeting areas throughout the office. A partial carpet replacement was integrated into existing
carpeted area, turning it into a feature rather than a make do solution. A functional, welcoming workspace has
been created for our North Shore office allowing room for growth and upgrades in the future.