James Green is a Senior Quantity Surveyor, based in our Christchurch office who has been with the Hampton Jones team for 3 years.
Our Marketing Manager, Margaret Browne recently spoke with James and asked him a few questions:
How many years have you been quantity surveying?
I've began studying Quantity Surveying in 1998, and graduated with my Honours Degree in 2001.  Aside from a few variations in role, and a bit of travelling here and there, I've been a QS ever since!
What do you do during a typical day?
A typical day can vary enormously from one QS to another, and throughout a typical year.  Most days involve a lot of communications with clients, contractors and the project team, and all stages of cost management generally include work on some kind of report, table or schedule!
What do you like most about what you do?
Whilst spreadsheets and schedules might sound like the most exciting and glamourous part; it's the making of a physical building most of us get into construction for.  Watching progress on site and helping facilitating the construction of some form of new landmark is inspiring – whether it's somebody's home, a bridge or a shopping mall.
What's the hardest part of your job?
With construction, every product is unique.  This keep things interesting, but also comes with challenges to understand what designers, clients and contractors have in mind – especially if you are putting figures on a project based on limited information.  Putting in enough work at the early stages definitely helps with understanding, avoiding disputes, cost overruns and delays, and helps ensure all parties' expectations are met.
What do you like most about working for Hampton Jones?
Our flexible working arrangements and central offices help us get through a busy week by giving us easy access to the cities we are helping to build!  Everyone in the team helps each other out, creating a good friendly atmosphere and team spirit.
What project would you consider your most significant career accomplishment to date?
I've enjoyed working on some really interesting and important buildings around London such as historic libraries, old laboratories and some observatories. I'd never have thought my work would turn to disaster recovery until the Canterbury earthquakes struck, so the reinstating and rebuilding of hundreds of homes will always stand out as significant for me.
What have you done professionally that is not an experience you'd want to repeat?
Early in our careers, it's probably common to stick with roles we don't enjoy for longer than we should (because we don't know any better!).  I've certainly done that in my early 20s, although it's not a huge regret as its all 'learning'.  Construction is an industry of vast opportunities and there's always something different to be found that suits your skills and outlook.
Is it better to be perfect and late, or good and on time?
This varies from one piece of work to another, and where the project's priorities sit (refer to the time/cost/quality triangle!).
How does Hampton Jones help to create better buildings?
Even if it's hard to say, being 'multidisciplinary' has huge benefits.  It allows for consideration from different angles and areas of expertise – from someone sitting near your desk!
Why are better buildings important?
We spend the vast majority of our lives inside buildings, so investing in quality for the long run is always worth it!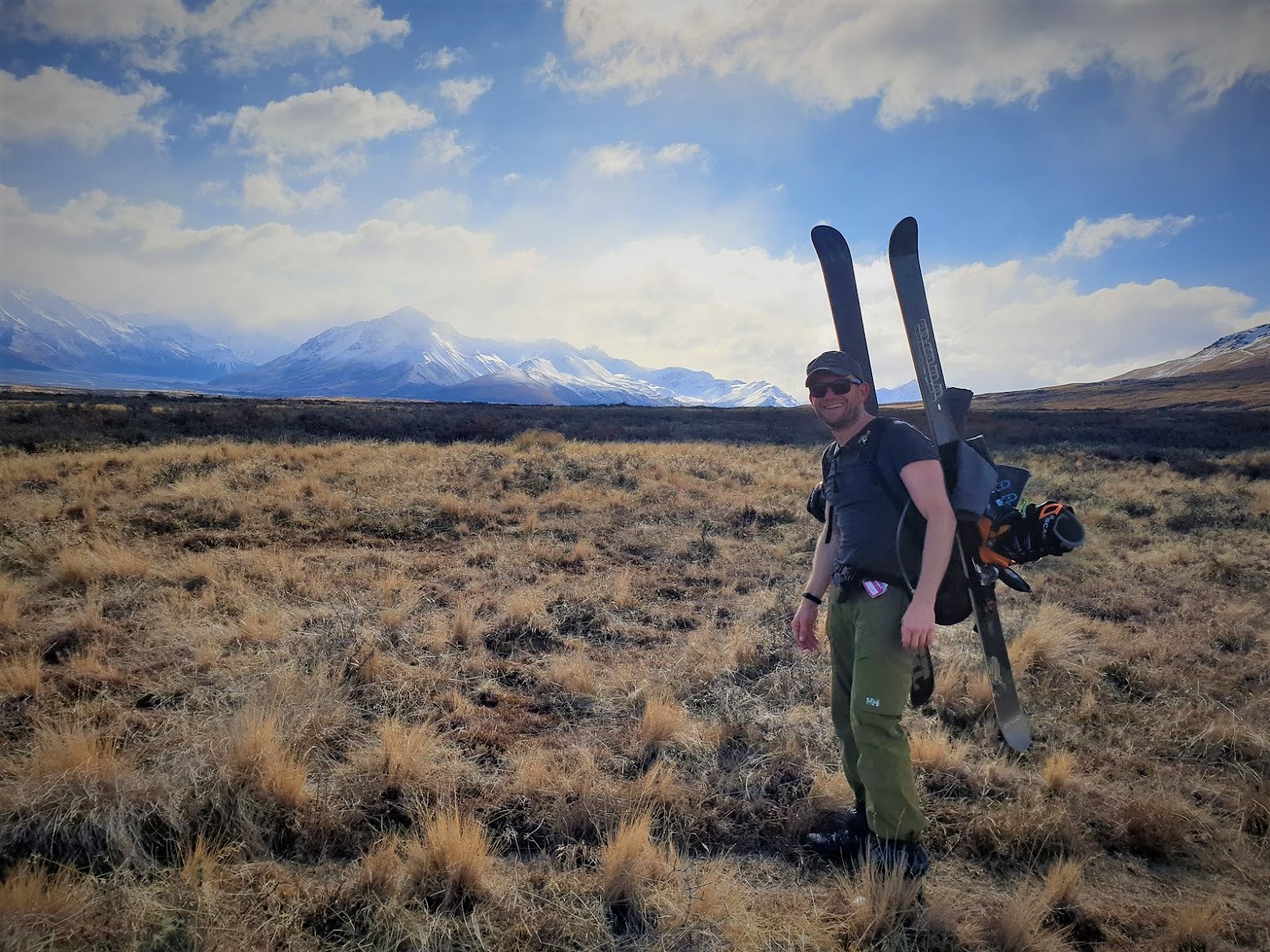 What do you enjoy doing when you're not at work?
Almost all of my spare time involves enjoying the great outdoors in one way or another – with a mountain bike or adventure bike, skis or scuba gear, climbing gear, trail running shoes or tramping boots!
What's your favourite social media platform?
LinkedIn is great if you follow the right news and information sources.  Far less nonsense than other platforms!
Where's the best place to eat in Christchurch?
There's loads of great options at the Riverside Market, but Bikanervala has been a favourite stop off for dinner lately!
What's your favourite building in New Zealand?
I'll say MacKinnon Shelter on the Milford Track for a well-earned lunch. Location, Location, Location!
What's your favourite building outside New Zealand?
Probably the Taj Mahal.  A fascinating back story, truly stunning to visit – lives up to all the hype!